Gexin comprises a competent team of experts with a wide variety of skills and knowledge associated with the entire XMPie ecosystem. Offering end to end professional services for XMPie users, Gexin specialises in infrastructure management, product development and platform integration.
With over 40 years of XMPie experience and an ongoing partnership with the original developers, Gexin's extensive depth of knowledge relating to this powerful and versatile platform is second to none.
Gexin understands that each business has a unique set of goals. Our diverse range of skills allows us to customise a solution to suit your specific needs while ensuring you are maximising the functionality of your investment.
Gexin functions as an extension of your team, providing you with the expertise you require to ensure your XMPie infrastructure is optimised to allow you to fulfill your true business potential.
Over
40 years of XMPie experience
Many thanks to the team at Gexin, they have helped us deliver solutions to our customers to better fulfill their requirements through innovative ideas and concepts that extend XMPie capabilities. We look forward to working with them to deliver more innovations in the future.
Many thanks to the team at
Gexin for assisting us in extending UStore with innovative solutions. Gexin have migrated and assisted in the delivery of on-premises to cloud environments for us in a timely and professional manner. I look forward to continuing and building a strong relationship into the future.
Gexin provides us with
a fully managed XMPie solution eliminating the need for any expertise and infrastructure. All products from static to complex dynamic products are managed by the outstanding Gexin team. Their knowledge and reliability are truly extraordinary – we couldn't do what we do without Gexin.
I cannot speak highly enough of the team at Gexin. They have added functionality to XMPie's uStore, helped us provide complex and dynamic products to our Storefronts and assisted us in streamlining our workflow.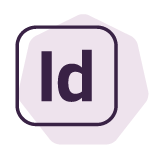 End-to-end Adobe Workflow